An established wealth and asset management business. We are client-centric and not product-driven. We are a more cautious investment house and because we know each of our investors on a first name basis, we make investment decisions with actual people in mind. This is part of what separates us from an asset manager that takes for granted the fact that these are your life savings.
We provide transparent wealth advisory and investment management solutions locally and internationally, aligned to our client's individual needs, financial goals, and life stage analysis. One size does not fit all. Which is why we take the time to understand exactly what you want your money to achieve and provide a solution aimed at reaching your specific financial goal.
Disclaimer: The material contained in this document is provided for general information purposes only. While every care and effort has been taken to ensure the accuracy of the information provided, Helfin Financial Services Group makes no representation and gives no warranty, whether express or implied, relating to the correctness of the information in this document. Helfin Financial Services Group accepts no responsibility for, and the user indemnifies Helfin Financial Services Group harmless from any loss, liability, damage or expense of whatsoever nature (including but not limited to direct, indirect and consequential loss), arising from reliance on information contained in these pages, or otherwise connected with the information in these pages [whether arising from breach of contract (fundamental or otherwise), delict, negligence, gross negligence or otherwise]. Except where otherwise stated, the copyright of all this document contents is owned by Helfin Financial Services Group. No part of this documents' contents may be reproduced or transmitted or reused or be made available in any manner or any media, unless prior written consent has been obtained from Helfin Financial Services Group. In the event of any dispute of whatever nature arising as a result of the use of the information in this document, the user (including users resident outside the Republic of South Africa) accepts that the law of the Republic of South Africa shall apply. 
Past performance is not necessarily a guide to the future and investors may not get back the full amount invested. Asset class information is as at the stated date. However asset allocations could change considerably over time subject to mandate parameters.
Trusts TRUST APPLICATION Trust Administration Fee Trust Administration Fee –...
Read More
Commercial Insurance Your house or buildings, vehicle, personal and business...
Read More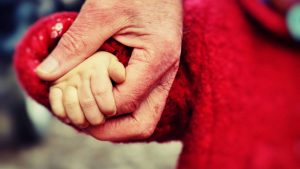 Business Assurance We undertake a business assurance needs analysis to...
Read More
In today's highly competitive business environment, employers depend extensively on...
Read More
Helfin Private Wealth provides services on the following products: Discretionary...
Read More